Panic As Lady Whose Parents Forgave For Getting Pregnant In 100 Level Gets Pregnant Again
Information reaching Ibom Focus says that Lady Whose Parents Forgave For Getting Pregnant In 100 Level Gets Pregnant Again
A Twitter user has taken to the micro-blogging site to share a story of how a female student did not learn from her past mistake.
The undergraduate reportedly got pregnant out of wedlock in her first year at the university, but her parents were supportive and decided to give her a second chance.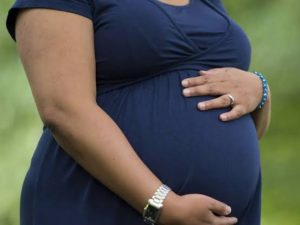 The parents took care of their grandchild so that their daughter can go back to school and complete her degree programme.
However, another disappointment hit home when the girl got pregnant again in her 400 level but this time for another man.
Sharing the story, @deshola55 wrote; "This girl got pregnant while in 100 level, her parents decided to take full responsibility of the child, asked her to go back to school just for her to get pregnant again in 400 level and with a different guy lol."