₦9bn Loan: Wema Banks Reveals What It Will Do To Pastor Bakare
Following the ₦9bn Loan, Information reaching Ibom Focus says that Wema Banks Reveals What It Will Do To Pastor Bakare
Wema Bank Plc has finally reacted to reports making the rounds that the General Overseer of Citadel Global Community Church (formerly Latter Rain Assembly), Pastor Tunde Bakare, has defaulted in servicing the loan it took from the bank to build his new church.
Pampamnews had reported how the fiery preacher has not been able to service the 4.5 billion Naira loan it took from Wema Bank, the loan has now risen to 9 billion Nairathe loan has now risen to 9 billion Naira due to interest accumulation.
Sources who are familiar with the development had said the bank's management had decided to go after individuals and companies who took huge loans from the bank but are not servicing the loans.
Among those in the bank's list of debtors is Pastor Tunde Bakare. The controversial 'man of God' had taken the uncollateralised loan from the bank to finance some projects with a view to expanding his church both in terms of physical structures and followership. The lion share of the loan, which went into building his new church.
Reacting to the report, the bank said it had no plan to hound and humiliate pastor Bakare.
The bank also described the report as false, adding the pastor and the financial institution enjoy a cordial relationship.
₦9bn Loan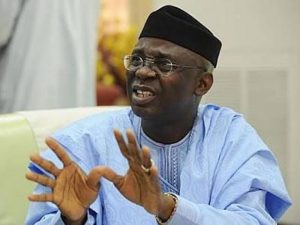 In a statement titled, 'Pastor Tunde Bakare: Wema Bank Denounces False Report' and signed by the managing director/chief executive officer of the Bank, Ademola Adebise, the Bank said there was no basis for Wema Bank to contemplate any action to humiliate him.
Adebise said: "I would want to address the recent news in the public space regarding our customer and in particular the main promoter Pastor Tunde Bakare.
"While we are constrained by the reason of confidentiality to respond in details to this publication, we however want to confirm that the customer has maintained a credible relationship with our bank and there is no basis for us to contemplate any action to humiliate our customer.
"Furthermore, we will like to reassure our shareholders and customers that the bank has and will continue to operate with the highest level of corporate governance, following all rules, policies and procedures."
₦9bn Loan